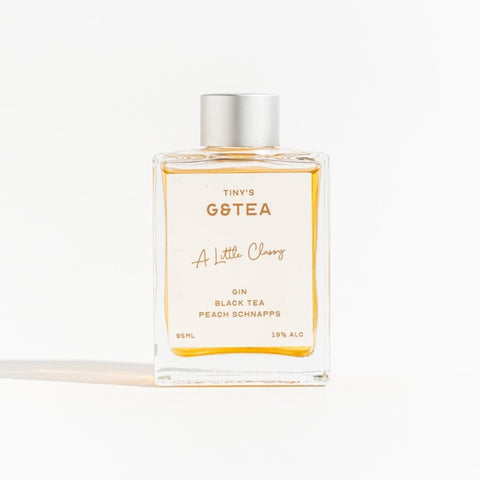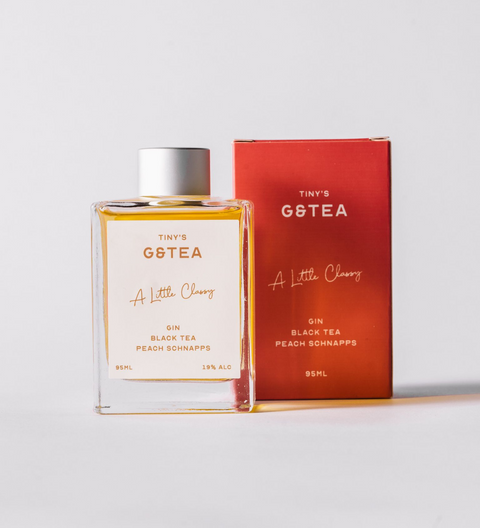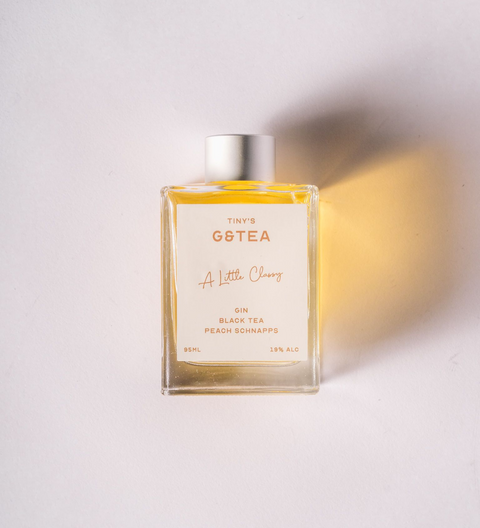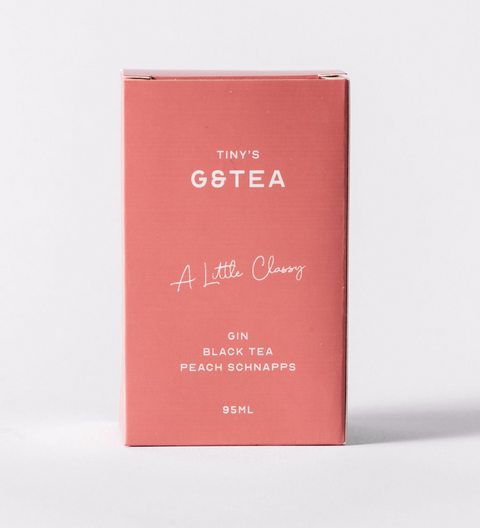 Tiny's Cocktails
G & Tea Bottled Cocktail
Class up the night with this unique tonic of Tanqueray gin, black tea, and peach schnapps. Easy, sophisticated, and sure to be your next favourite tipple.
Shake well, pour over ice, stir, rest for 30 seconds, garnish with dehydrated lemon.
Store below 5 degrees, drink within 3 months of purchase and consume within 2 days of opening.
95ml • 19% ALC VOL • 1.3 STANDARD DRINKS