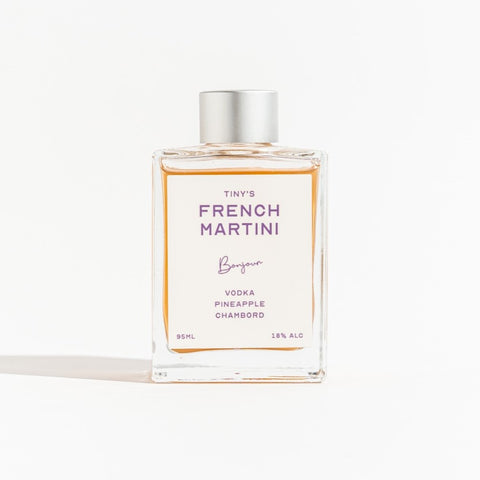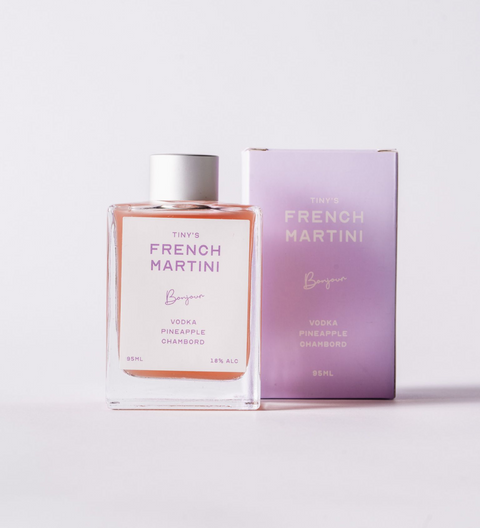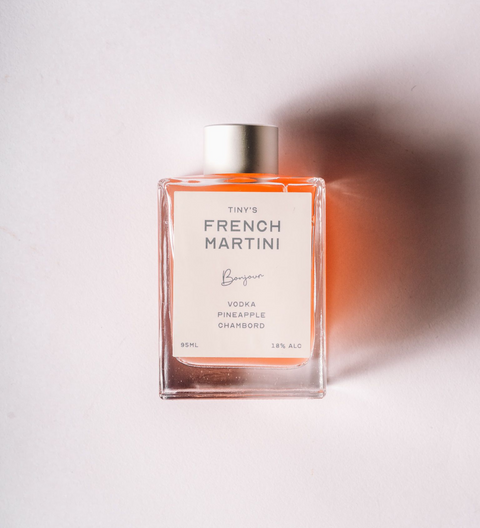 Tiny's Cocktails
French Martini Bottled Cocktail
Say bonjour to our mix of 42 Below Vodka, pineapple, and Chambord liqueur. Every sip intrigues, sure to leave you wanting more.
Shake extremely well, pour straight into glass and garnish with dehydrated pineapple.
Store below 5 degrees, drink within 3 months of purchase and consume within 2 days of opening.
95ml • 18% ALC VOL • 1.3 STANDARD DRINKS