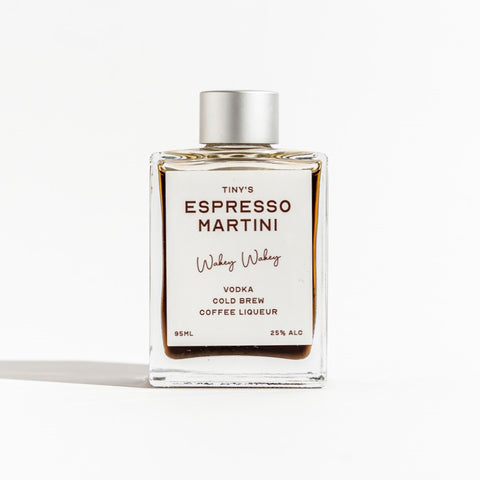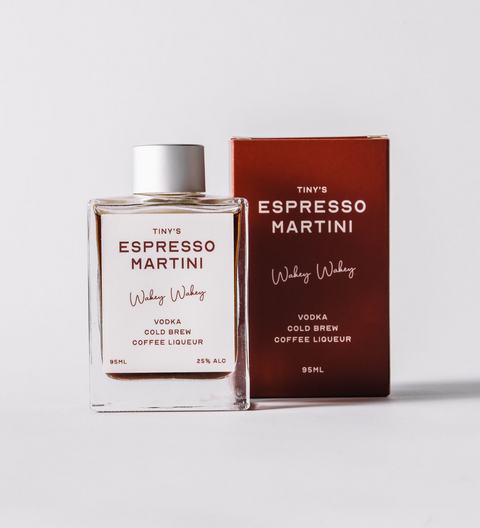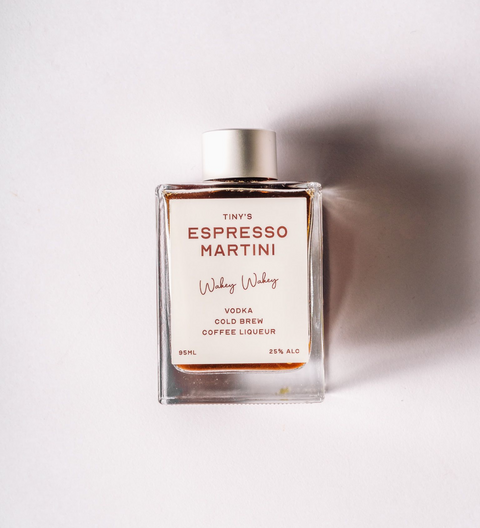 Tiny's Cocktails
Espresso Martini Bottled Cocktail
Your wake up call is here. Perk up with this awesome mix of 42 Below Vodka, single origin cold brew, coffee liqueur and caramel syrup. 
Shake extremely well, pour straight into glass, garnish with 3 coffee beans.
Store below 5 degrees, drink within 3 months of purchase and consume within 2 days of opening.
95ml • 25% ALC VOL •1.5 STANDARD DRINKS